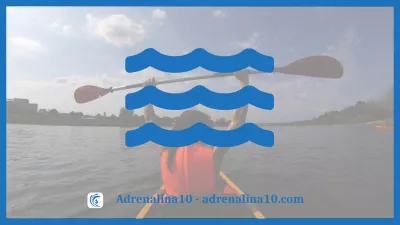 ---
---
Whether it's a lake, river or the sea, Kayaking is a fantastic way to get active in the water.
A kayak is a small narrow rowing boat propelled by a two-bladed oar.
Thanks to its small size, kayaks in India will not only squeeze into the farthest corners of water bodies, but also overcome flooded areas of forests - it is not afraid of tree roots and protruding branches. smoothness and ease of movement. The kayak is able to silently sail through the water without scaring away the fish.
It also allows you to explore hidden gems that other people may never have seen. We bring you the most incredible spots for Kayaking in India.
Best Time To Go Kayaking in India
The best season or time to go kayaking in India depends on the destination you choose to visit.
Some places like Rishikesh in northern India are excellent to visit from November to May. On the other hand, Zanskar should be visited in July and September.
If you're someone who wants to visit places that offer year-round kayaking, the best is to pick a destination in the Southern part of India.
<strong>A word of caution:</strong> Please avoid planning a trip in monsoons as the sea can be quite harsh.
Tips For Kayaking in India
Understand the types of Kayaking
There are two types of Kayaking: Ocean kayaking and whitewater. The first means paddling in a lake or open sea. The latter has rapids. Choose your destination accordingly depending on the type of kayaking you wish to indulge in.
1. Say no to pollution
India is home to a number of religions and different cultures. Some people believe rivers are holy and therefore, we request you to refrain from polluting the rivers in any manner.
2. Gears and equipment
It's wise to make a to-do list of all the gears and equip[emt you'll need for your experience. Adding a first-aid kit will help you combat any unforeseen emergencies.
3. Medical Check-up
Even though Kayaking isn't a rigorous activity, we recommend getting a medical check-up done before embarking on your journey.
4. Camera
You can't possibly miss the breathtaking views and exotic flora and fauna that you'll see on your journey. Capture these special moments by investing in a good quality waterproof camera so that you can kayak and capture tension free!
5. Research
Check the best time to visit, the best rates offered by different agencies, safety guides and other handy tips to ensure that you have a splendid experience.
Top 7 Destinations For Kayaking in India
#1. Havelok Island
If you love adventure and want to kayak in the open sea, Andaman is the place for you.
Apart from kayaking, Andaman has a lot to offer. From sunkissed beaches and village tours to indulgent food and island hopping, it promises an unforgettable vacation. We recommend going here between December to February for the best experience.
Paddle your way through with exotic species around you!
#2. Kali River
If you like to venture into the wild, then we recommend going to Karnataka.
Paddle through lush jungles and the scenic beaut river that flows from Nepal.
Listen to the birds chirping, camp under the stars photograph rare species of birds and animals and eat local food.
You can even go if you're a beginner and love nature. The best time to visit the Kali River is from October to April.
#3. Teesta River
This is one of the most popular destinations when it comes to Kayaking in India and for all the right reasons.
Situated in Sikkim, it has spectacular rapids and mountains. The best part though is, it's not crowded allowing you to embrace calmness and truly connect with nature.
The best times to visit the Teesta River are from October to December and March to May.
#4. Paradise Beach
Situated in Pondicherry, it prides itself for its everlasting beauty, clean waters and white sand.
What's more, is that it offers you paradisiacal views ensuring that you have the best experience of Kayaking in India.
You can kayak here from 9 in the morning to 5 in the evening. Apart from that, there are ample water sports and activities for you to try depending on the wind and sea every day.
You should visit Paradise Beach from October to March.
#5. Backwaters of Kerala
It's known as God's own country for a reason. Several reasons, actually. To begin with, it has the most beautiful and serene kayaking experience.
Paddle your way through narrow channels under the palms that offer ample shade.
Apart from kayaking, you can visit the countryside for jaw-dropping views and visit villages accessible only by the backwaters.
Visit from September to March to have an unparalleled experience.
#6. Mandovi
Stunning rivers, spectacular backwaters and gorgeous beaches make Goa one of the most popular places to Kayak in India. Kayak during the day and party at night for an enthralling experience in Goa.
Paddle across Nerul or Mandvi to witness the soothing beauty of the sunset and the charm of this gorgeous town.
The best time to plan your trip is from November to March. I recommend visiting Goa in December to have a chance to embrace the Christmas holiday spirit!
#7. Ganges
It's a kickass destination when it comes to Kayaking in India.
Sign up for a 12 kilometres expedition that'll begin at Brahmapuri and end at Rishikesh ghat.
Heavy rapids will give you the adrenaline rush you need to keep going.
This place made it to our list because it's one of the most common spots for kayaking in India.
Additionally, it has a lot to offer apart from kayaking. Visit the temples and ashrams to indulge in  Soul Healing   and  Transitions Counseling.  
Plan your trip from March to May and from September to November if you want to go rafting.
The Takeaway
Enticed? We can't blame you! 
Kayaking is an adventurous activity that you should indulge in at least once in your lifetime.
You'll not only tick off something from your wishlist but also create memories that'll last a lifetime.
Make sure that your next vacation involves a destination where you can kayak and have the best of everything! Happy paddling!
What do you think of Kayaking and which destinations would you like to visit? Let us know in the comments section below!
Shristi Patni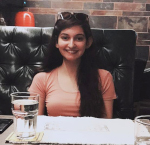 Shristi is the founder of F and B Recipes. She enjoys writing about Soul Healing and Transitions Counseling. Formerly the Chief Content Officer at Raletta, she is currently working on her second cookbook.  
---
---
---