---
---
In your opinion, what is the world's best place for snowboarding, for which level, and why? Have you been there, did you enjoy it? Or, on the contrary, have you had a disappointing experience to share with a particular location?
Snowboarding is one of the most exhilarating outdoor adventure sport that attracted millions of people over the years. Not only people love to do it practically, they even enjoy watching others from a safe distance. There are so many places where you can snowboard and some of them are listed below. The first recommendation would be the Snowbird Resort in Utah. Snowbird will open for the 2020-21 winter season on November 30, weather and conditions permitting. They have a full selection of ski and snowboard equipment, clothing, footwear, accessories, boot fitting, demos, and rentals.
The next one would be Portes du Soleil, France. It is one of the vastest regions, that encompass 12 resorts in the area of Mont Blanc and Lake Geneva. It is snowboarding friendly and is great for international travelers. Lastly, Mammoth Mountain in California cannot be missed from the list. It is one of the most ideal locations to enjoy snowboarding as their winter season stretches up to July. Apart from snowboarding, you can also enjoy snowmobile, indoor golfing, gondola rides, etc.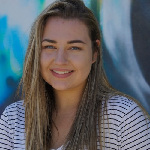 Jennifer Willy, Editor, ETIA.com
My visit to Whistler Blackcomb last February made me understand why my friends keep on telling me it's the best ski‌ resort in North America.
Every skill level is welcome to snowboard. Although the terrain can mostly cater to intermediates, I've enjoyed my experience as a newbie in snowboarding here. The resort caters to every learning age group. Even a four-year-old can try it here.
The amazing full-service resort village and the views of the Pacific Ocean added to the overall value of the experience.
They say that January to March is the best month to visit there. In my experience, visiting it mid-February was a great choice. The snow dumped, and there was deep powder, best for freeriding.
Families flocked here. However, with the massive and various snowboarding terrain available, it didn't feel cramped at all, which is the opposite of my experience in Mountain Creek in New Jersey.
Mountain Creek may be the largest ski area in the region, but it's over packed with hordes of tourists from across the globe. The place could use a better way of managing the influx of people to maximize snowboarding terrains.

Dave Andrecht, president of Quest Boards, a top-selling longboards brand that is based in California, USA
No mountain resort beats Vail for the advanced snowboarder. Think high altitude with incredibly dry snow that sifts through your fingers. Riding on air is the feeling you'll receive while drifting down the abundance of insane bowls. In short? Vail is a gigantic playground for crazy snowboarders ready to shred. The terrain park is nothing like I've ever experienced in other resorts... Sorry, let me rephrase; the terrain PARKS in plural are like nothing I've experienced in other resorts. They're set up with focus on a progressive style, going from hectic to maniacal.
To shake things up, copious amounts of tree lines just screaming for your attention are found branching from the groomers. Steep, tight and technical routes snaking through pine trees lead each person on a unique and personal journey.
And it all ends at the village located at the base of the slopes. What could complete a mountain resort of this epic proportion more than the perfect Apre destination to let loose after a hard day!?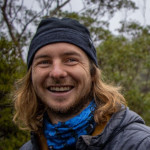 I'm Dylan Mancinelli, a guy stoked on adventure. In every possible moment, I'm in the mountains shredding slopes or attacking bike parks. This lifestyle sparked my adventure travel blog - Tracks Less Travelled - where I share my stoke with like minded folk looking for their next adventure.
One of my passions is snowboarding and I seemingly find myself each year shredding the pristine in the quaint resort town of Copper Mountain, Colorado.
Copper Mountain, Colorado Travel Guide
Nestled directly between two of the state's most famous ski resorts, Breckenridge and Vail, Copper often goes overlooked by those who aren't familiar with it.
But with more than 140 groomed runs spread across 2,450 acres on three separate mountains, Copper Mountain is the ultimate winter paradise for skiers and snowboarders. Its 26 lifts make sure lines to the top are nearly nonexistent, including the three consecutive lifts you must take to the 12,313-foot peak, which is the ninth-highest groomed run in the United States.
From tree runs to double black diamonds, moguls and green slopes, Copper has something to appease the appetite of every experience level, including those who seek to work on their tricks. They can do so at one of Woodward's 12 worldwide facilities, which feature state-of-the-art training facilities, a 22-foot superpipe and many more jumps, rails and boxes.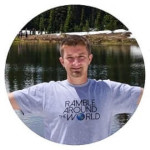 I'm Jarrod and I run Ramble Around the World, a travel blog that brings honest, informative tips and guides for hiking, camping and adventure travel to outdoor paradises.
---
---
---
---