---
---
In your opinion, what is the world's best country and ski station to visit, for which level, and why? Have you been there, did you enjoy it? Or, on the contrary, have you had a disappointing experience to share with a particular ski location?
Jennifer, Etia.com: Sela Ronda region of Italy offers around 26 kilometers of skiing portion
Skiing is one of the most sought-after outdoor adventure sports that attract various people around the globe. There are so many places in the world that are heaven for ski-goers and some of them are listed below. The first suggestion would be the Sela Ronda region of Italy. It is in Italy's dolomite region and is one of the most connected skiing areas in the world. It offers around 26 kilometers of skiing portion in both clockwise and anticlockwise directions. The second recommendation would be in 4 Valleys, Switzerland. Like the above-mentioned Sela Ronda, this also a very well-connected skiing area that stretches up to 412 kilometers. It is famous for the Monte Fort where you can witness the beauty of Mont Blanc, Matterhorn, etc. Lastly, Portes du Soleil, France is one of the vast regions that encompass 12 resorts in the area of Mont Blanc and Lake Geneva. It is snowboarding friendly and is great for international travelers.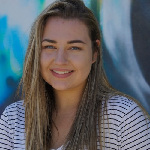 Jennifer, Editor at Etia.com
Emma Verhaeghe, Emma's Roadmap: Les Trois Vallées in the French Alps with 600 km of pistes
In my opinion, the best ski area in the world is Les Trois Vallées in the French Alps. With 600 km of pistes, it's the largest ski area in the world and a perfect place for experienced skiers who ski a lot of kilometers a day!
From cozy catered chalets in La Tania to cheaper apartments in Val Thorens, the ski area has everything for a skier who is looking for luxury as well as a budget vacation. I absolutely love the ski area because it's so large and as a highly experienced skier I can ski all day without ever having to do the same piste twice!
If you ever need to choose between France and Austria as a ski destination, keep in mind that France has larger pistes and is better for experienced skiers, while Austria is generally more family-friendly and perfect if you're skiing with children!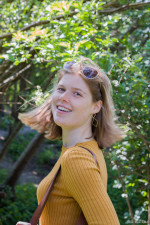 Emma is a Belgian student bitten by the travel bug who shares her adventures and city trips on her blog Emma's Roadmap. She focuses on helping you plan your trip by providing the best planning and destination tips!
Melanie Musson, travel writer: Big Sky Resort boasts the most skiable acres in the US
Long runs and terrain suitable for every level abound at Big Sky Resort.
Their beginner area is well-developed and they offer lessons every day. The Gondola takes expert skiers to the peak of Lone Mountain. Powder-packed chutes and expansive bowls provide ample opportunities to cut fresh tracks from the top of the mountains.
Big Sky boasts the most skiable acres of any ski area in the US thanks to their acquisition of the former Moonlight Basin Resort. Besides fantastic skiing, they also have a wide variety of restaurants and refreshment establishments. The resort is committed to the comfort and experience of their visitors and does their best to help skiers find appropriate runs and enjoyable apres-ski events.
After a couple of days of hard skiing, you'll probably be ready for a spa day and a massage. A gourmet dinner will allow you to finish off the day in style. All of these activities are available at the resort.
I have been there and it was phenomenal. I enjoyed it very much.
Plan your ski trip to Big Sky Resort. Closest airport: Bozeman BZN
Melanie Musson is a travel writer for CarInsuranceComparison.com. She enjoys skiing every winter and traveling to different resorts.
David Dai, Tawa Products: Whistler Blackcomb welcomes all skill levels
I have been to Whistler Blackcomb last February, and I agree that it's one of the best ski resorts that you can find in North America for three reasons.
First, although its skiing terrain can cater to intermediates, it welcomes all skill levels since it has a wide variety of terrains to choose from. It also has a charming full-service resort village sitting right at the base. Furthermore, the views of the Pacific Ocean is beyond compare.
Families and casual skiers like me can go back there any time of the year. It's just a two-hour drive from Vancouver (another great city to visit), which makes the whole trip unforgettable.
It was totally different from the skiing experience I've had when I visited the Steamboat in Colorado, USA with friends and family. While the place is known for tree skiing, it doesn't live up to the hype. What makes it disappointing for me was that its tree tracks get worn out easily because of the millions of visitors that go there all year round.
Blackcomb might demand more dough, but it is definitely worth checking out. The ski experience is so good that I understand why my friends won't shut up about it.

David Dai is the president of Tawa Products, a top-selling US-based brand that offers a wide array of health and lifestyle supplies to encourage healthy living for everyone, a top-selling US-based brand that offers a wide array of health and lifestyle supplies to encourage healthy living for everyone.
April Green, Days of our Lives: Auli in Uttarakhand, India is surrounded by beautiful oak and coniferous forest
One of the best ski destinations is Auli that is located in Uttarakhand, India. It is situated at the height of 2500 to 3000 meters and is surrounded by beautiful oak and coniferous forest. It is one of the best ski destinations in the world because the state government ensures that there are skiing opportunities for both the novices and the experts. The best time to visit Auli for skiing is between November to March. The snow blanket covering the mountains is a sight for the eye!
Auli is known for hosting national skiing competitions and has some of the best skiing slopes. I visited Auli with my cousins last winter. None of my cousins knew skiing before, so we took a skiing course offered by GMNV (the government body overseeing tourism) at 17000 INR for a seven-day course. We started learning from the basics, and then slowly we learned how to slide down from the high slopes. The course was nice, and skiing in Auli is one of the best traveling experiences. If I had to choose a skiing spot again, I'd choose Auli in a heartbeat.

April Green is an average college student who works with Days of our Lives that caters to the younger generation's problems and shows what wellness is. She is athletic and loves to travel and try new things. She is an aspiring engineer with a passion for writing at heart.
Daria, The Discovery Nut: South Lake Tahoe in California receives over 300 days of sunshine per year
Not only you are skiing against the backdrop of one of the most beautiful lakes in the United States that doesn't freeze, you are also pretty much guaranteed to enjoy amazing sun! The Lake Tahoe area receives over 300 days of sunshine per year and the snowfall here is measured in feet, compared to some places that are lucky to get a few inches!
The ski lift to Heavenly Mountain Ski Resort, the largest ski resort in Lake Tahoe, is located in the heart of downtown South Lake Tahoe and offers a quick access to great nightlife, restaurants and cozy cabins that are perfect to relax after an active day.

Daria, President and CEO, The Discovery Nut
Kayla Rauh, Travel Enthusiast: Colorado really does have the best ski resorts
Although I haven't been to every known ski location in the world, I have had the distinct privilege of being able to travel to multiple locations over the years. I can say however, out of all of the places that I've been to; I really didn't need to look very far.
I was lucky enough to be born and raised, in Colorado, which I can honestly say, really does have the best ski resorts that I've been to thus far.
Locations such as: Breckenridge, Vail, Aspen, Keystone, Winter Park, etc.
There are plenty of options to choose from when you decide you want to come here for a ski vacation. However, don't expect to be the only one. People come to Colorado in droves during the skiing season, because the word has definitely already gotten out. You can be a novice, pro, or anywhere in between and still be comfortable when you're skiing here. I would suggest looking into each resort specifically, to see which one(s) you would like to visit, based on whatever preferences you might have. All I can say is, you won't be disappointed. Just the views alone, will have you coming back for years to come.

Kayla Rauh, travel expert, serves on the advisory board for Travel Enthusiast.
Stefano, skizenit.ch: Switzerland, Saas-Fe. For its incredible glaciers and peaks over 4000 meters
Switzerland. Saas-Fee. All levels. For its incredible views, being surrounded by forests, glaciers and peaks over 4000 meters. Close to Italy, If you want to visit other countries from here. Plenty of services, most of the high quality. Great transport and accommodation. The very best areas to ski around the world.
Anna Merabishvili, nospaceinmypassport.com: Val D'isere ski resort in the French alps
I go skiing every year with my family and have been skiing ever since I was 6 years old. We have gone to many different ski resorts, but there is one which sticks in my mind as a favourite.
Two years ago, I had the pleasure of visiting Val D'isere ski resort in the French alps. As usually we tend to go to The Three Valleys (Meribel. Courchevel and Val Thorens), this was quite a change for us.
The thing that struck me the most about Val d'Isere is how alive it was. The slopes were full of apres-ski restaurants such as Folie Douce, and after skiing there were plenty of cubs, bars and restaurants you could visit in the village. It was the most fun skiing holiday I had in my life. Not only that, but the skiing was great too – for those who enjoy wide, blue and easy slopes than Val d"isere is where you should go!
Of course, it is also dependent on your preference. Val D'Isere may be the best for young people, however, it is also very far from Geneva airport, and more expensive than most ski resorts.

Anna is a traveller from Georgia based in London, UK. She has been travelling with her family all of her life, which instilled in her the passion for travel that she now enjoys sharing with her audience on her blog nospaceinmypassport.com.
---
---
---
---