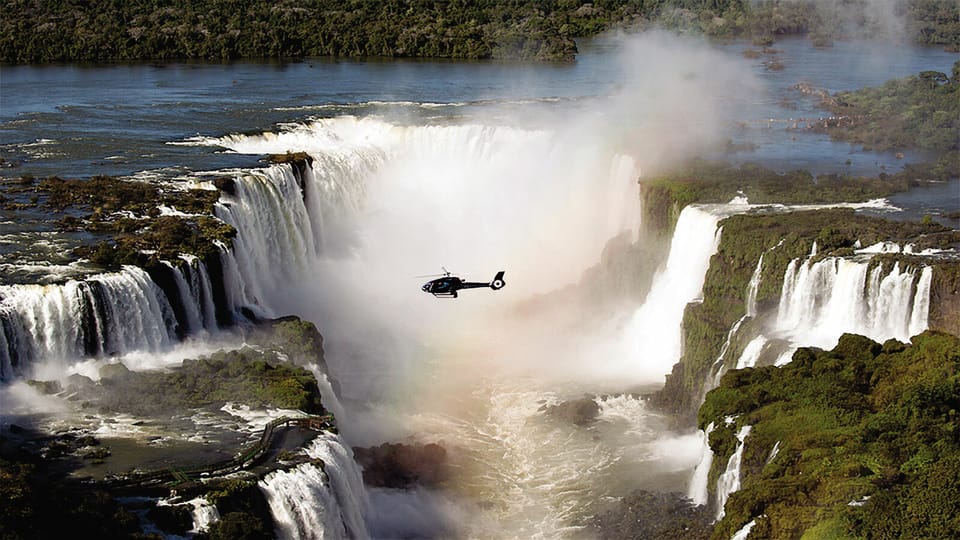 ---
---
It is known that we produce adrenaline when we experience strong emotions, as well as in extreme situations. The release of adrenaline speeds up the heart rate and breathing. When top adrenaline occurs in our body, we feel our strength and energy increase, we feel euphoria and our own invincibility.
"Nothing makes a person more adventurous and adventurous than the feeling of weightlessness."
Is adrenaline associated with feelings of arousal? Many people think so. Our language also reflects this: for example, we call thrill-seekers "adrenaline seekers." However, adrenaline has no direct relationship with how we feel. If you ride a roller coaster in an amusement park, you may feel fear or excitement: this will trigger the release of adrenaline, but the feeling itself arises mainly in the brain. When people are given injections of adrenaline in laboratories, they feel their pulse jump, they may feel a little strange, but they do not feel fear or excitement. There are many receptors in different tissues of our body that transmit signals to the brain, so some of the stimuli received from the body affect our emotional experience. But it is important to emphasize that in the case of adrenaline, it is experience that stimulates its production, and not vice versa: first emotions arise, and only then adrenaline is released.
Adrenaline is produced not only from fear: in small quantities it is constantly released. The level of secretion increases if the current activity requires more physical activity. The flip side of the coin is that in today's world, fear or strong emotions that don't require physical activity can also stimulate an adrenaline rush—for example, video games, thrillers, a football match, or even an argument. In all these cases, you get a typical reaction: the heart beats faster and faster, and when you are very excited, your hands may tremble.
Adrenaline activities in Brazil
If you love adrenaline-fuelled travel, then you should definitely visit Brazil. Brazil is huge and contains some of the most amazing biomes in the world! You can go on a safari, swim with sharks, get to know the traditions of local communities, see the desert, fly in a hot air balloon or even visit one - or hundreds - of paradise islands.
When planning a trip, first of all, you need to decide what you want to see: beaches, waterfalls, mountains, moons, whether you want to relax in a cozy hotel or go on a wild camping trip. The opportunities for tourism in Brazil are very diverse.
Remember that you don't have to choose just one direction to travel, you can go to several nearby places and enjoy your trip even more.
Top 10 High Adrenaline Activities in Brazil
1. Opens the list of adrenaline activities in brazil very popular skydiving in Boitów.
This is another place where adrenaline can go off scale even among seasoned tourists. The town of Boituva is known for having many skydiving schools. You can choose an individual jump or a group jump, but don't worry, because in any case, the instructor will always be there.
For many, the combination of the words "helicopter flight" in itself can cause an adrenaline rush, and if even at this moment you have a panoramic view of the Iguazu Falls, then such entertainment will definitely not leave you indifferent and give you an unforgettable experience. You will also have a great view of the National Park from above, so you can feel the contrasts between the trees and the waterfalls.
3. Visiting the caves of the State Park Terra Ronca-Goias.
This is just an unreal beauty place, if you like outdoor activities, then you should definitely visit it. True, not all caves of the national park are open to the public. Two stand out among them: Angelica and Terra Ronca. The first one is easier to get to. Inside the cave you can see many beautiful stalactites. The path to the second cave is blocked by a river, so you need to be prepared for the fact that it will be very slippery. But even so, the caves are a favorite tourist destination. With a guide, your hike will be safe.
Then you should definitely visit the Abrolhos archipelago and look at them, it's even cooler than the caves! Between July and October, humpback whales sail from Antarctica to southern Bahia to mate and give birth to their young. Tourists have the opportunity to watch whales up close in the open ocean. It's an unforgettable experience! All this is done at a safe distance, so there is nothing to be afraid of.
The Serra do Rio do Rastro is famous for its winding paths, but when you reach the top there is a beautiful view of the forest. The Serra is one of the main tourist destinations in southern Brazil. The main place here is, of course, the observation deck. In addition to it, you can see the Barrinha waterfall, which is located along the way next to the highway.
The Pico de Neblina National Park in the Amazon region is open to the public. The Yanomama Indian tribe is isolated from civilization, but accepts tourists. Immerse yourself for a few days in the culture of these peoples - it's unforgettable!
The dunes of Rio Grande do Norte are known to many, and buggy rides are even more famous. This experience is unique: the landscape here resembles a desert. You can also stop at the beaches and swim.
Would you like to walk on the moon? It is not necessary to fly into space for this. In the Moon Valley, there are stones that are similar in color and shape to lunar craters. And from here you have a beautiful view of the San Miguel River. Undoubtedly, Chapada dos Veadeiros is one of the best places for tourism in Brazil, which will definitely remain in your memory.
9. Hot air balloon flight in Torris Rio Grande do Sul.
The city of Torris is known for hosting the International Balloon Festival, of which there are several dozen. A hot air balloon flight lasts about 40 minutes on average. During this time, you can fully enjoy the beautiful views.
If you have never been to Rio, the best way to get to know the city is to see it from a bird's eye view. A panoramic helicopter flight over Rio de Janeiro is a tour that needs to be planned in advance: choose a company and a day. After that, you can just enjoy the view of the city, beaches and sights.
What else can you do in Brazil?
In fact, if you are planning a vacation in Brazil, it is better to study everything that you can do here in advance, because the list of activities for tourists is simply huge, you definitely won't be able to see everything in one vacation. Brazil is suitable not only for those who prefer to get adrenaline from their holidays. What else can you see in Brazil?
1. Refresh yourself in the crystal clear waters of the Santa Barbara waterfall - Chapada dos Veadeiros.
Santa Barbara Falls is one of the hidden places in Brazil, because to get to a 30-meter waterfall with blue water, you need to go through a difficult path. The Chapada dos Veadeiros National Park offers many such tourist destinations for ecotourism and adventure.
If you are thinking of going to Rio Grande do Norte, be sure to swim with the dolphins in Pipa. This village is located near the capital of the state of Natal. You will be able to see many dolphins at Curral Beach, at the Mirante dos Golfinhos viewpoint, while boating and in many other places.
3. Rest on Bahia do Sancho, one of the most beautiful beaches in the world.
The Bahia do Sancho beach in the Fernando de Noronha archipelago was recognized by Trip Advisor as the most beautiful beach in the world in 2019. Here you will definitely find something to do: you can go diving, go hiking, see waterfalls and climb to the observation deck. This is one of the most romantic places in Brazil, where many couples go on their honeymoon or simply choose this beach to take a break from the bustle of the city.
A boat trip in the Amazon is a great chance to live in the jungle and break away from civilization for a few days! And during this route, you can discover the life and traditions of local peoples every day, learn a lot of interesting things about the Amazon forest.
5. Visit the beaches of Alter do Shan - the Amazonian Caribbean.
This place is still little known to tourists in the south and southeast, but its popularity is growing. Alter do Shan, known as the Amazonian Caribbean, is a series of islands scattered along the Tapajos River. You can get here by canoe, and during the drought of the river you can even walk through the shallow water. This hidden place in Brazil is worth a visit.
In conclusion – there are plenty of high adrenaline activities in Brazil!
Brazil is one of the best options if you like outdoor activities, or vice versa - you love to bask on the beaches. Here, every traveler will be able to find what he likes, will be able to learn a lot of interesting things and see with his own eyes a huge number of amazing places.
---
---
---